Foodie Finds is a recurring Instagram series that highlights, you guessed it, some of the best Foodie Finds in and around Anaheim. For the first in this series, we're headed to Cortina's Italian Market and Delicatessen in Anaheim! 
Since 1963, Cortina's Italian Market and Delicatessen has been a local go-to for satisfying subs and hand-tossed pizza. The beloved family-owned Italian pizzeria serves a laid-back vibe with a side of homemade sauce and whole milk mozzarella.
Try the Cortina's Special with Italian cold cuts capicola, mortadella, two different salamis and provolone cheese. Another handheld can't-miss treat is their Meatball Sub, a delicious helping of housemade meatballs, marinara sauce and plenty of mozzarella cheese.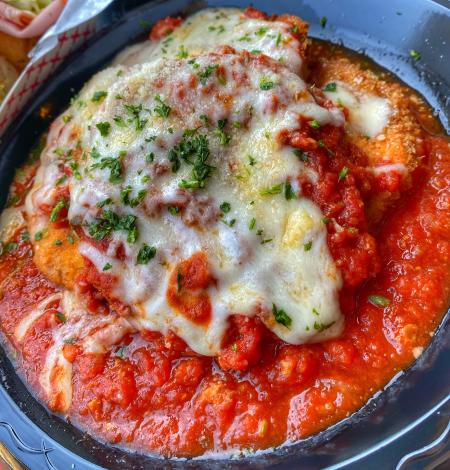 Feel like breaking out a knife and fork and sitting down to enjoy your meal? Go for the Eggplant Parmesan. A thick slice of eggplant coated in delicious Italian seasonings and fried to perfection that is then topped with a hearty helping of marinara sauce and mozzarella cheese. 
A trip to Cortina's wouldn't be complete without cannolis. Another made-in-house item, their cannolis are another tasty treat that should be added to every order. 
Still hungry for more? Stroll through the full-service delicatessen to pick out the most amazing cheeses, meats and wines. Their knowledgeable staff will help you find the perfect pasta or cheese to complement your meal. With pasta imported from Italy as the base for their pasta dishes and pizza topped with all of your favorites, Cortina's has everything to make it a buona notte.
Cortina's Italian Market and Delicatessen is located at 2175 W. Orange Ave. Anaheim, CA 92804.  
Be sure to follow the official Visit Anaheim Instagram account for a deep-dish look into all of Anaheim's Foodie Finds.