Disneyland® Resort Hidden Mickeys are one more layer for the 'in-the-know' Disney fan to discover during their Disney vacation.  
Hero photo courtesy of JDhilger
The Hidden Mickey has become a phenomenon among Disney fans and the Walt Disney Imagineers who design the theme parks. You can find Hidden Mickeys throughout the Disney theme parks. Some are obvious, while others are very well disguised.
While there is no official statement on the first Hidden Mickeys in the theme park, multiple sources state that the Walt Disney Imagineers first developed the concept for the Epcot Center theme park in Walt Disney World® in Florida. At the time, the Disney executives didn't want to have any Disney characters in the theme park, instead focusing on the futuristic and worldwide theme. To have a little fun, the Imagineers decided to slip the silhouette of their favorite mouse into areas throughout Epcot.
After the Hidden Mickeys were discovered by guests and Cast Members, the concept began to spread. The management decided they liked the wholesome concept and encouraged the design team to add Hidden Mickeys to all future projects. Over the years, many more Hidden Mickeys have been added throughout the theme parks.
Peter Pan's Flight
This Hidden Mickey sits atop the Big Ben Clock inside Peter Pan's Flight in Fantasyland. Considered a more rare find, since it includes Mickey's full silhouette.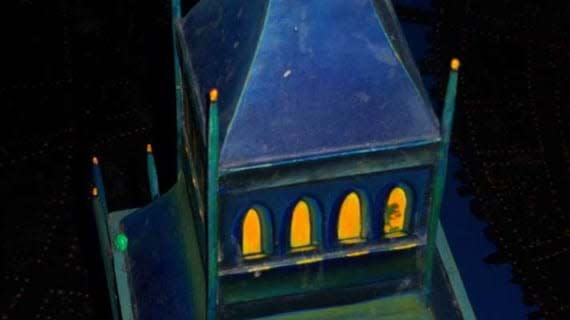 Photo courtesy of Hidden Mickey Guy
Mater's Junkyard Jamboree
If you find yourself standing in line for Mater's Junkyard Jamboree at Disney California Adventure® Park, look for Mickey in the form of three hubcaps.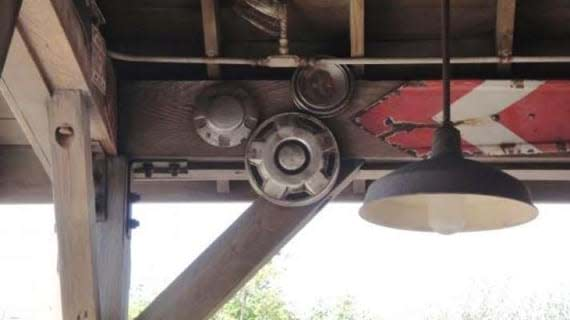 Photo courtesy of Hidden Mickey Guy
The Haunted Mansion
Keep an eye out for Mickey when making your way through the dining quarters inside the Haunted Mansion.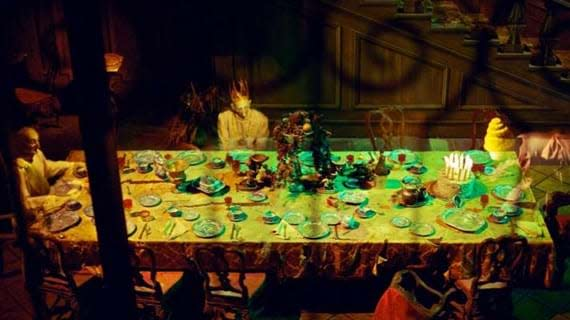 Big Thunder Mountain
Do you see Mickey?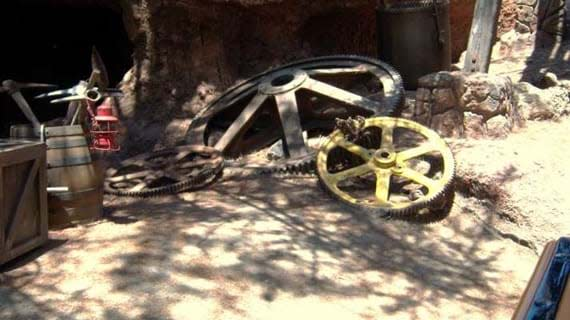 Photo courtesy of Loren Javier
There are ways to take the randomness out of searching for Hidden Mickeys. If you are interested in this concept and want to see more of the Hidden Mickeys during your trip, check out "Disneyland®'s Hidden Mickeys" by Stephen Barrett. In this book, you'll find clues and information on many of the documented Hidden Mickeys throughout Disneyland® Park.
You can also visit his website for complete photo documentation of numerous Hidden Mickeys throughout the Disneyland® Resort, Walt Disney World®, and even the Disney Cruise Line!