Join us on a caffeinated adventure through Anaheim to the most exquisite and charming coffee and tea shops. You'll find the uncommon, the Instagrammable, and the most delightful shops right here in Anaheim. 
Thank You Coffee
There's no need to thank us. We love sharing our favorite Anaheim hotspots like Thank You Coffee in Downtown Anaheim. Order a Boring Latte, that features flavors that are anything but boring. There's also adorable merchandise featuring Anaheim's official mascot, Andy Anaheim, to commemorate your coffee run.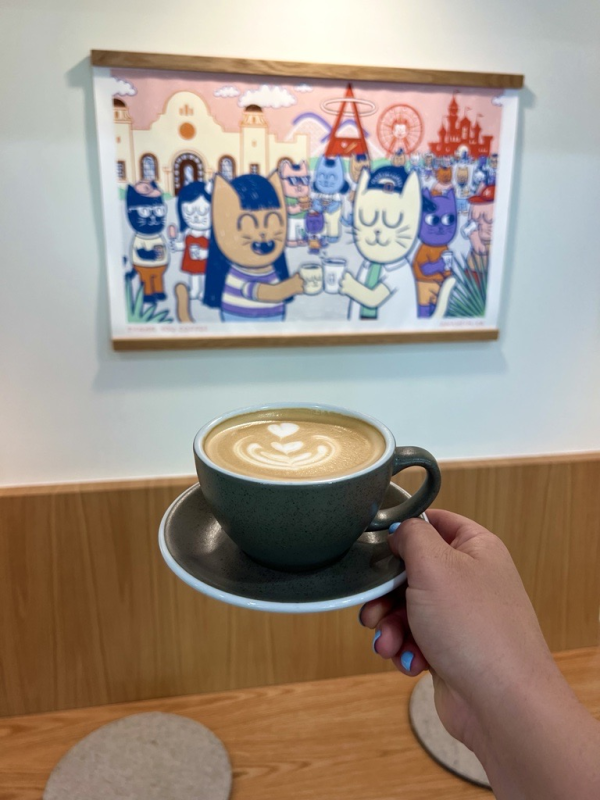 Caffe In Coffee Co.
Drink like a local and enjoy a Vanilla Cream Top Latte at Caffe In Coffee Co., a specialty coffeehouse. The quaint shop is perfect for your coffee to go, but don't rush past the bakery items. The chocolate croissant is a must when visiting.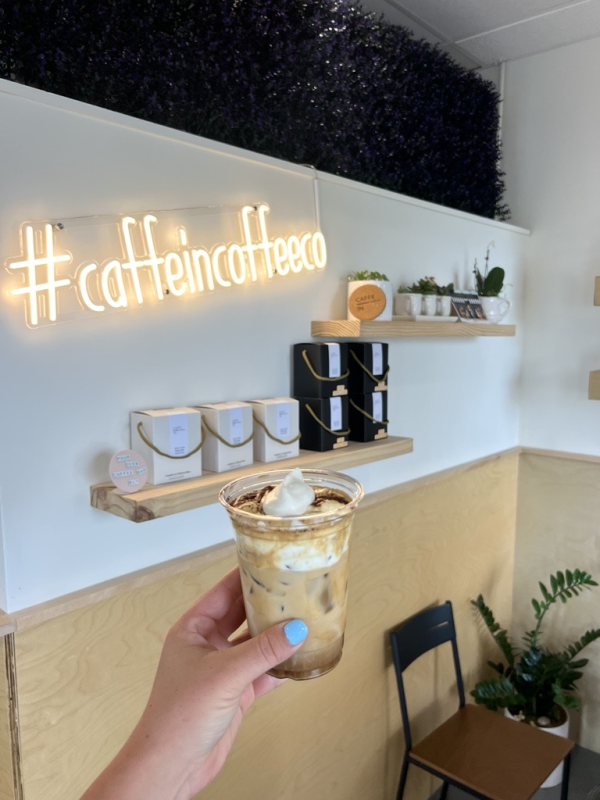 LAMILL Coffee
For a refined experience, visit LaMill Coffee near Angel Stadium. The walls of glass windows illuminate the curated coffee experience. Enjoy a perfectly roasted selection from their blends or single point-of-origin coffees, accentuated by house-made syrups and sauces. Recreate the experience at home with a coffee subscription and a complimentary brewing guide.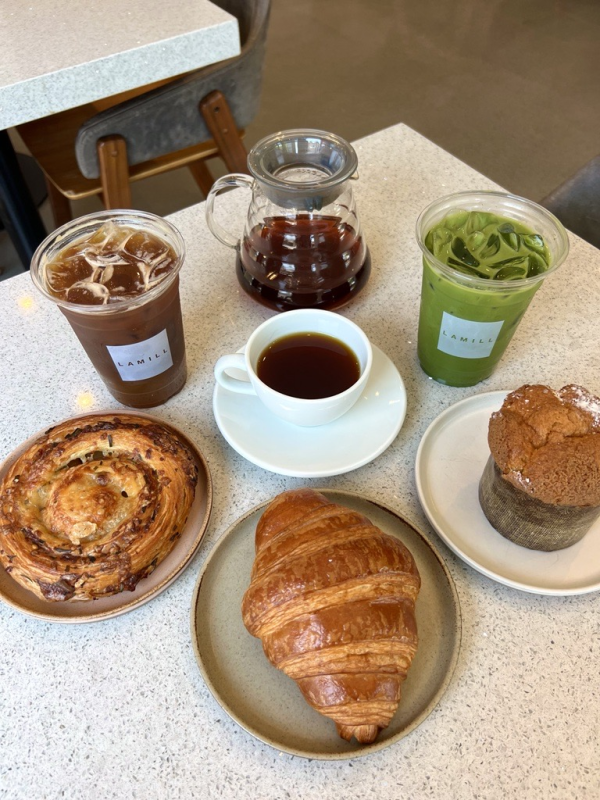 Sunbliss Cafe
Capture sunshine in a cup to start your day. Sunbliss Cafe in Anaheim Hills is regularly recognized among Yelp's elite, including 2023's Top 100 Places to Eat. Their homemade syrups flavor coffee drinks like their blue-hued Vanilla Latte. Looking for something other than coffee? Try a cold-pressed juice or housemade lemonade.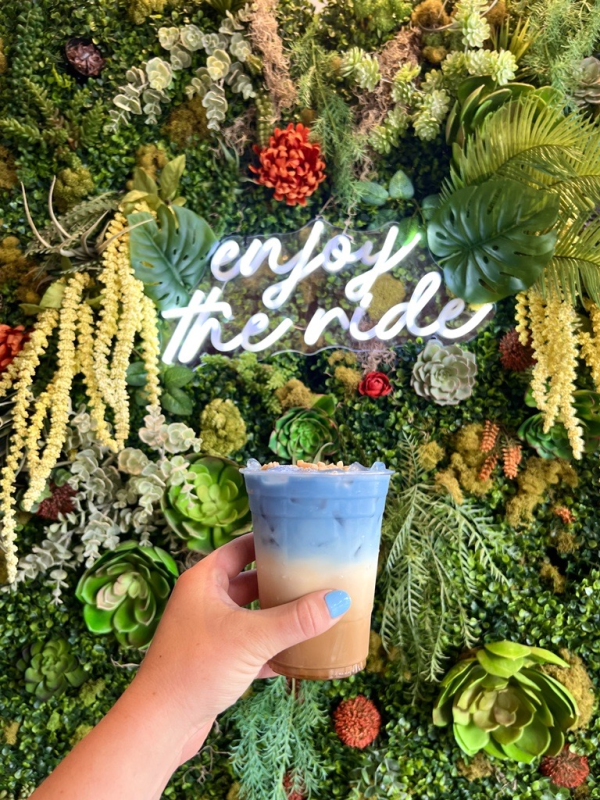 Okayama Kobo Bakery & Cafe
Come for the bakery, stay for the Groundworks coffee and tea. Downtown Anaheim's Okayama Kobo Bakery & Cafe features a variety of fresh baked goods, made from preservative and additive-free dough. Grab a crescent-shaped Salt & Butter Roll or Curry Bun to pair with a perfectly brewed coffee. Specialty drinks include a purple Sea Salt Taro Latte topped with vanilla foam and a rotating special menu. They've also got your traditional favorites like cold brew coffee and a variety of teas.
Requiem: Coffee, Tea, and Fantasy
Equal parts coffee shop and art installation, Requiem: Coffee, Tea, and Fantasy is an immersive experience unlike any other. The coffee, tea, and "potions" are delightfully themed after pop culture. Enjoy your beverages and small bites in themed regions, like a tree with reading nooks built into the trunk or in front of the virtual fireplace.
Next time you visit Anaheim and are on a quest for caffeine, make sure to stop by these local Anaheim coffee and tea shops!