From first-rate theme parks to professional sports to glamorous shopping destinations, there are countless reasons to visit Anaheim, CA. The icing on the cake is the 42 miles of sun-drenched Orange County coastline and world-class beaches just a short drive away. Read on to discover some of the top beaches to visit during your stay.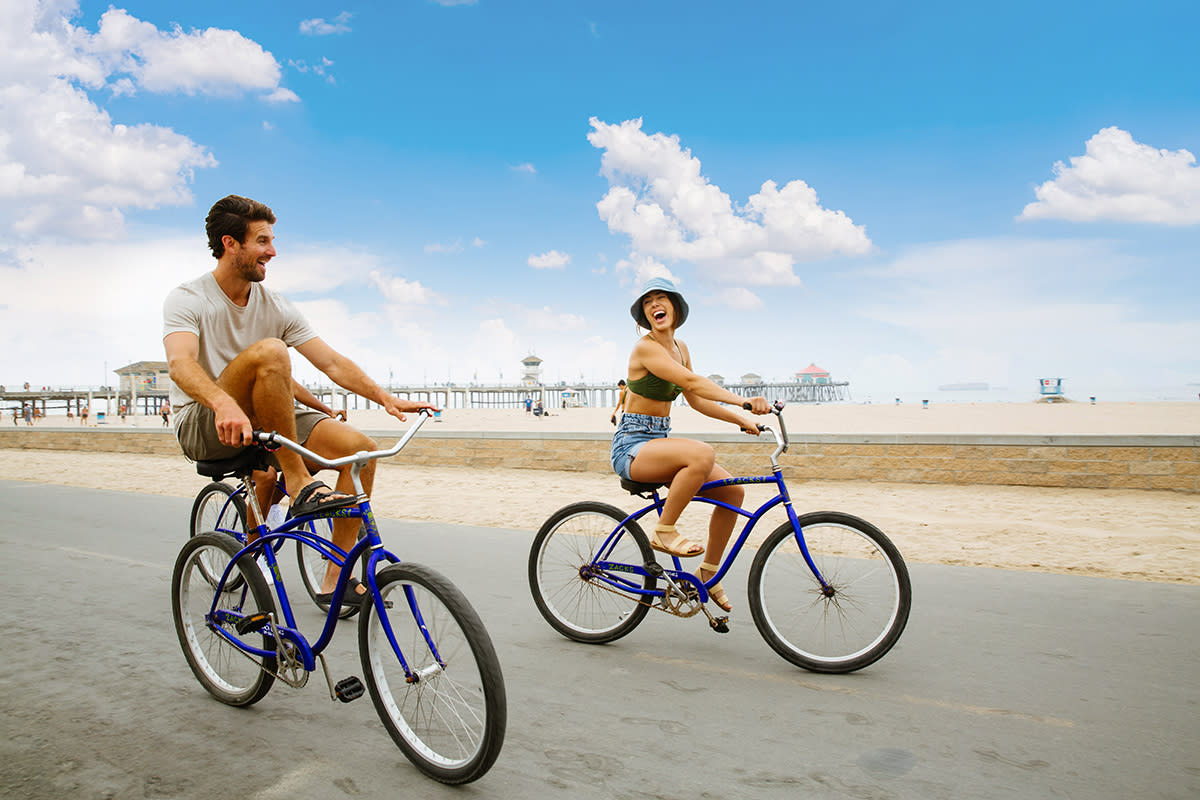 Huntington Beach
It's nearly impossible to describe the legendary laid-back California lifestyle without mentioning Huntington Beach. Just a short drive from Anaheim, Huntington Beach, known as "Surf City," offers excellent surfing, abundant sunshine, and an inviting 3.7-mile boardwalk. At downtown Huntington Beach, you'll have no trouble finding great surf wear shops, dessert shops and delicious places to eat. Spend the day on a bike ride, whale watching, shopping at Pacific City, or practicing yoga on the beach! With surf culture so ingrained into the area, it's no wonder Huntington Beach is mentioned in the Beach Boys classic "Surfin' Safari," among numerous other hit songs. Learn about Huntington Beach's hidden gems here.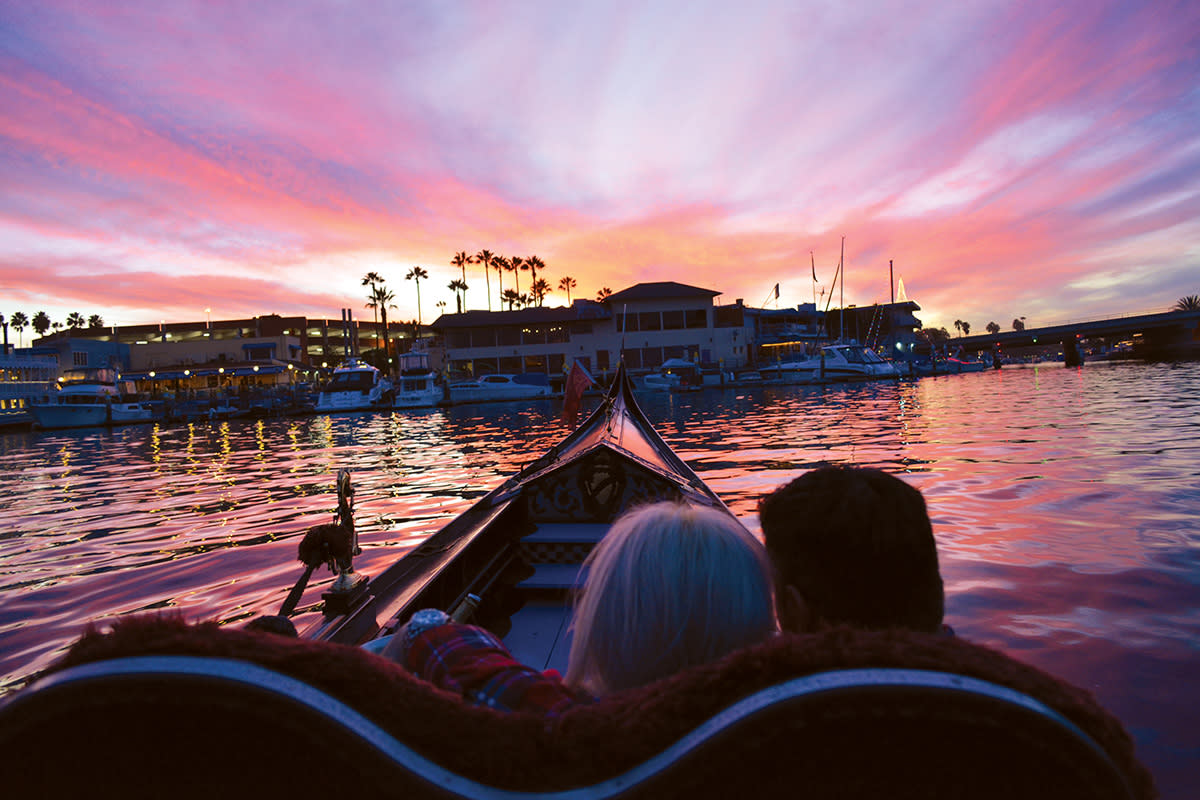 Newport Beach  
A quick trip from Anaheim, Newport Beach, CA, is famed for its white sand beaches, eight islands, scenic lookout points, watersports, shopping, and award-winning restaurants. A food lover's paradise, Newport Beach boasts over 450 tasty spots to grab a bite. With 10 miles of coastline, Newport Beach is perfect for surfing, swimming and sunbathing.
Featuring one of the world's largest small-craft yacht harbors in the United States, a favorite activity among tourists is taking it all in from a sightseeing boat. If you visit between April and September, experience jaw-dropping whale and dolphin watching on a sunny ocean cruise. Learn about even more things to do in Newport Beach.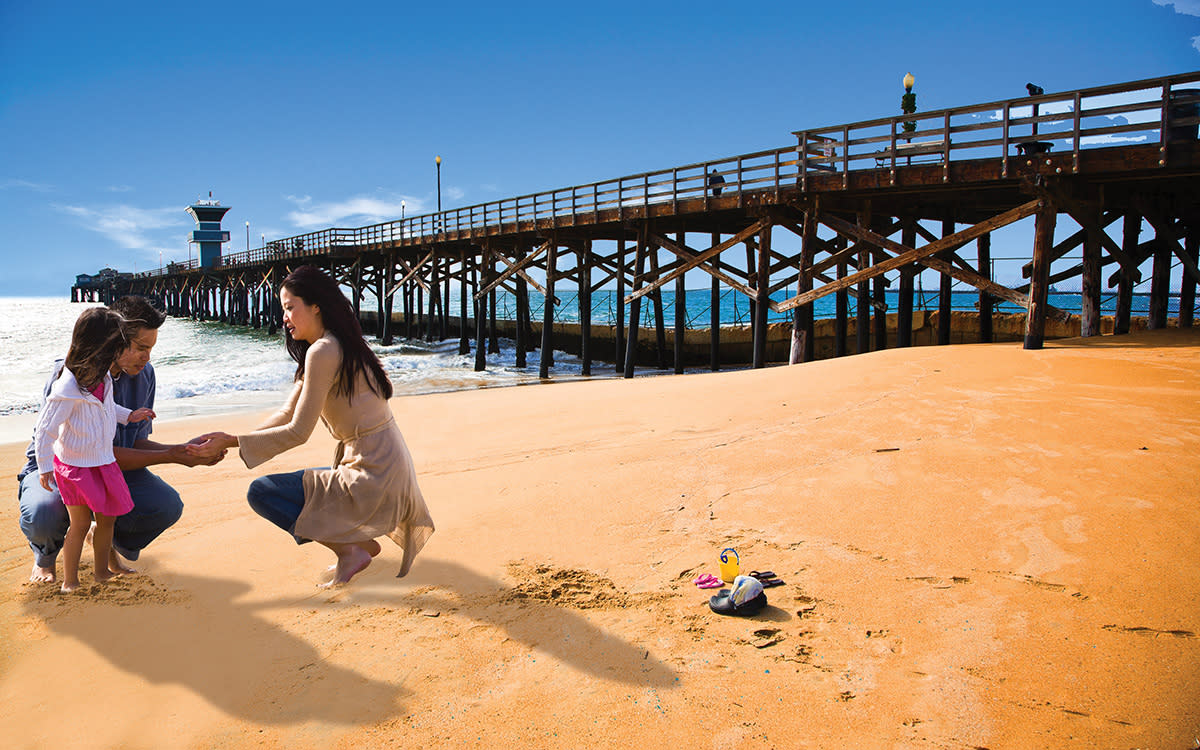 Seal Beach 
Seal Beach is just a short hop from Anaheim and well worth the trip. The wide sandy beach has stunning panoramic views of Long Beach, fantastic surfing, swimming, and great photo ops on the iconic wooden Seal Beach Pier, one of the longest in California. On Main Street, you'll get a taste of small-town charm with a three-block run of quaint boutiques, welcoming cafes, bars and eateries.
Playing volleyball, building sandcastles, kite surfing, windsurfing, swimming and bodysurfing are all favorite pastimes of Seal Beach. There is more outdoor adventure out there! Read more about Seal Beach's offerings here.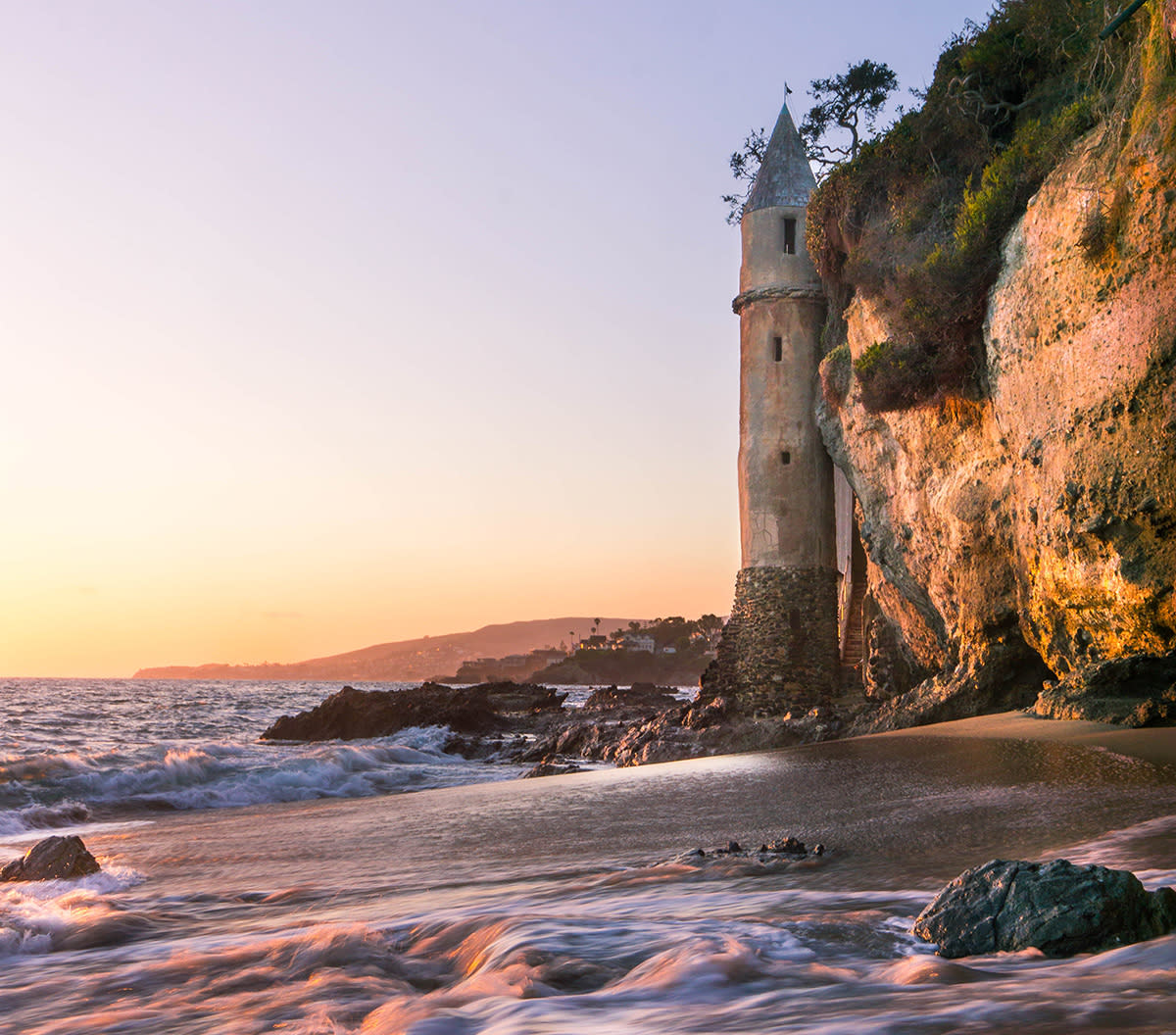 Laguna Beach 
Drive south of Anaheim, and you'll reach the California gem, Laguna Beach. This magical area is more than one stretch of sand — it has over 30 beaches and coves to explore, each offering wonder, adventure, and that highly sought-after West Coast serenity. Situated between the mighty Pacific and soaring coastline, Laguna provides mesmerizing views, trendy restaurants, enchanting shopping, and inspiring art galleries to explore. Explore Laguna Beach's lively downtown shops, scenic hidden "Pirate Tower" at Victoria Beach and grandiose canyons, great for hiking with breathtaking ocean views.
Kayaking, snorkeling, swimming, paddleboarding, skimboarding, and surfing are popular Laguna watersports, though relaxing and taking in the California sun on one of the pristine beaches is hard to beat.
One cannot overstate the beauty of this area. Spend some time there, and you'll quickly realize why artists from all over the world rightfully sing its praises. Discover more of Laguna's offerings here.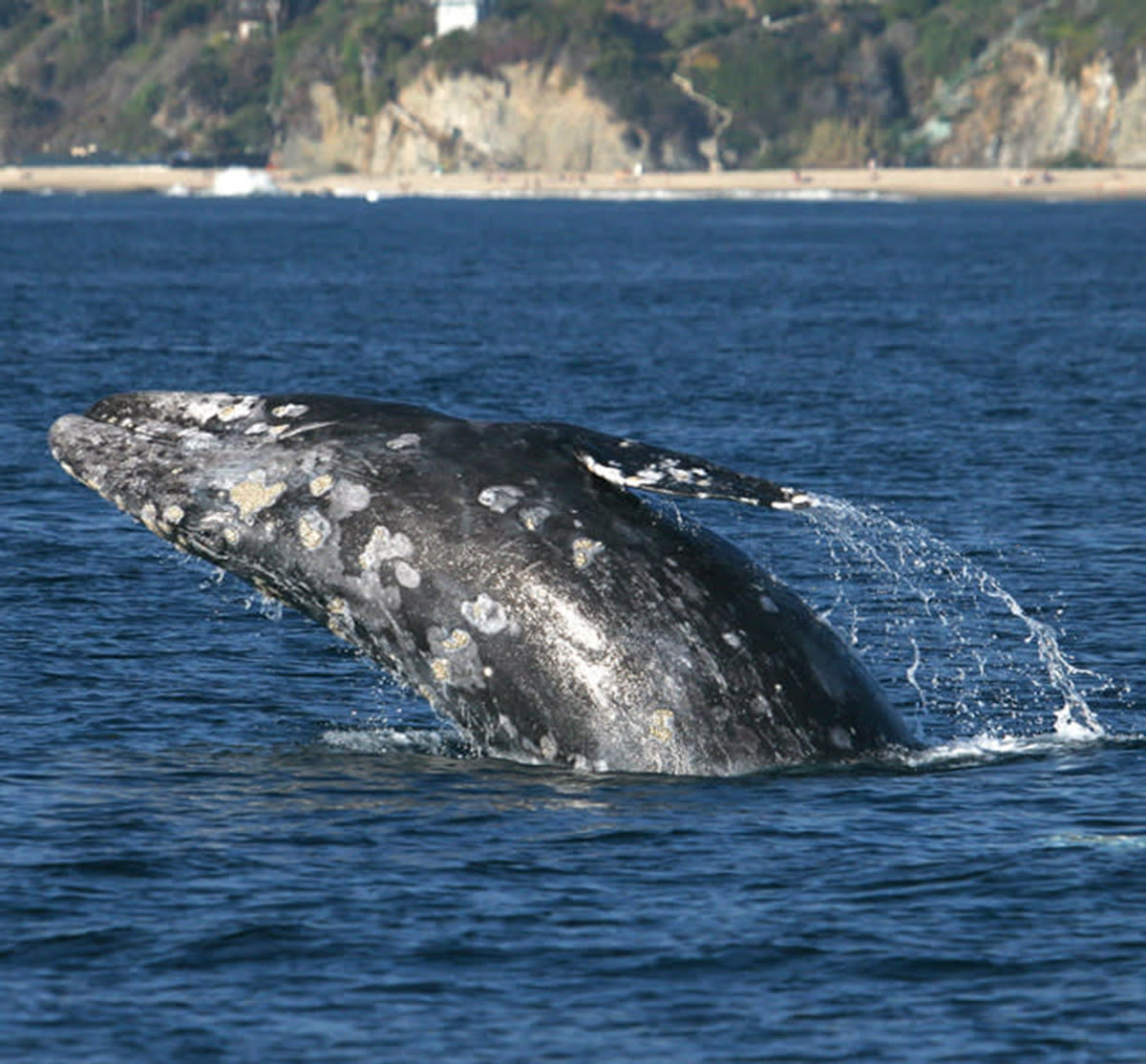 Dana Point
Located precisely 34 miles from Anaheim is the Dolphin & Whale Watching Capital of the World®, Dana Point, where you'll experience a mellow vibe, immaculate beaches, one-of-a-kind eateries and boutiques, and of course, unmatched dolphin and whale watching. As one of five Whale Heritage Sites in the world, Dana Point provides opportunities for whale watching year-round. No other destination on the planet enjoys a more significant concentration of blue whales and dolphins. 
Dana Point has many things to do for everyone. Spend the day swimming or sunbathing near the clear blue waters. Dana Point is also a popular destination for golfing, kayaking and hiking.  Experience hidden gems such as the "Pirate Sea Cave" or the amazing Pines Park. Learn more about Dana Point's history and beautiful sights here.

San Clemente
Located just 36 miles south of Anaheim, you will find the picturesque shoreline of San Clemente. This relaxed and quiet coastal city is perfect for those that like to stroll down a beautiful boardwalk or, if you're lucky, watch some sting rays as they surround the San Clemente Pier. This charming Orange County beach offers visitors an array of different activities.
Just a short train ride away, San Clemente's downtown area is full of restaurants, shopping and entertainment. Make your way to the Casa Romantica Cultural Center and Gardens to explore a beautifully preserved Spanish-style mansion with San Clemente's rich history or visit the Outlets at San Clemente for a fun day of shopping. Learn more about San Clemente's beaches here.