It's time to plan your vacation in Anaheim! Visit Anaheim recently polled 2,000 self-identified "sports fanatics" to get an inside look at sports tourism. The results have shown that Anaheim is a home run for sports fans who are looking to pair a getaway with game time.
The national survey found that 45% have taken their fandom internationally and left the country to see a game. Additionally, 35% have specifically planned a vacation based on when and where their favorite team is playing. We may be biased, but we think the perfect hub for sports fans is here in Anaheim.
Anaheim is a Hub for Sports Fans
From action sports to the Angels, Anaheim is just the ticket. Make sure to pack your jersey and love of the game when you visit. The city is a hot spot for sports fans with fun always in season.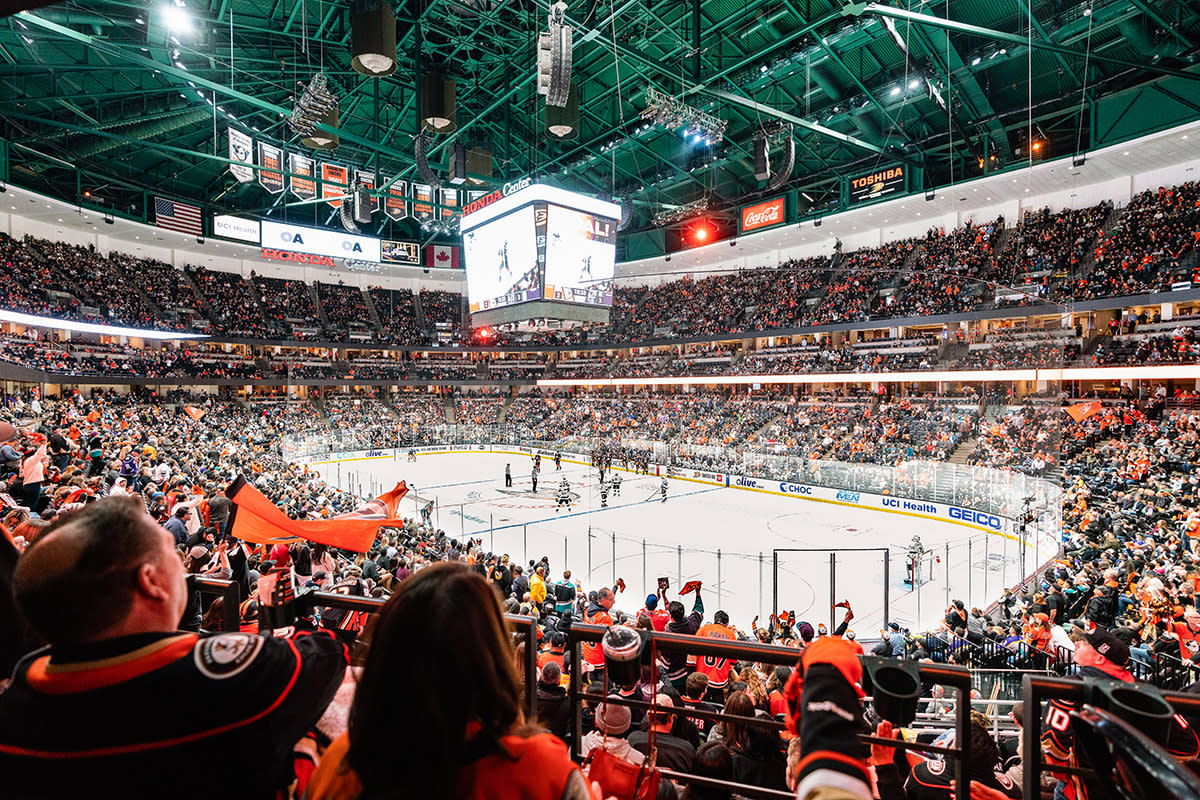 Other highlights in town include the annual Paycom Wooden Legacy tournament, plus regular stops from the Harlem Globetrotters on their world tours. Anaheim is conveniently located next to Orange County beach cities with world-class surfing competitions.
In addition to love from locals, Jay Burress, Visit Anaheim's President & CEO shared, "Anaheim is seeing out of town fans turn into vacationers as their getaway experience extends beyond the sports venue and into our hotels, restaurants, and attractions." A world-renown destination, Anaheim offers accommodations for every budget and traveler. Check out these Anaheim hotels where you can trade your team's "W" for some "ZZZs."
Where to Pre- and Post-Game in Anaheim
Fuel your fandom in Anaheim with numerous options for pre- and post-game celebrations, many near Angel Stadium and Honda Center.
Craft Breweries
With more craft breweries than any other Orange County city, Anaheim is a beer lover's dream destination. Enjoy a "Mango Cart" from Golden Road Brewery before an Angels game or enjoy the Ducks-themed options from Brewery X at Honda Center. If you're looking to sample multiple breweries' offerings, consider visiting the La Palma Beer Trail with multiple tasting rooms grouped together along La Palma Ave. Find out more about Anaheim craft beer and breweries.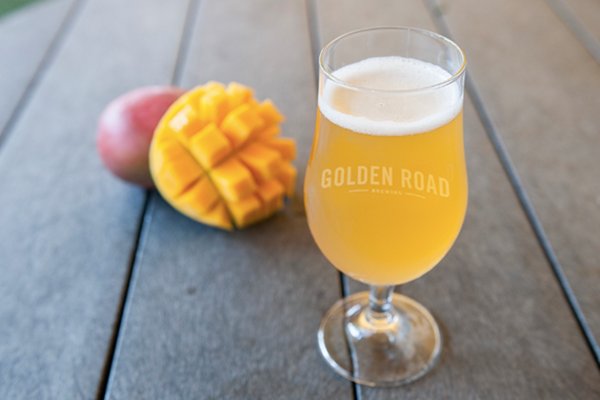 Restaurants
Looking for a restaurant near Angel Stadium or the Honda Center? Let's dish about where to find a plate (even if it's not home plate).
Anaheim Packing House: Unpack new flavors at the historic packing plant turned food hall. Dozens of artisan food stands fill the multi-story building with options ranging from dumplings to waffle sandwiches.
Anaheim GardenWalk: Within walking distance from the Anaheim Convention Center and Disneyland Resort, you'll find favorite chain restaurants like PF Chang's and The Cheesecake Factory. Explore the outdoor dining and shopping mall for even more only-in-Anaheim restaurants.
Hungry for more options? Here are a few more favorites:
JT Schmid's
Roxy's by Zov's
Karl Strauss Brewing Company
Lopez & Lefty's
Craft by Smoke & Fire
Game Day Transportation in Anaheim
Getting to the game is easy in Anaheim. Use ARTIC (Anaheim Regional Transportation Intermodal Center) as a hub for rail, taxi, or bus. Traditional rideshare services run regularly around town. Plus, Anaheim offers FRAN (Free Rides Around the Neighborhood), a fleet of electric vehicles that transport guests around the Center City vicinity.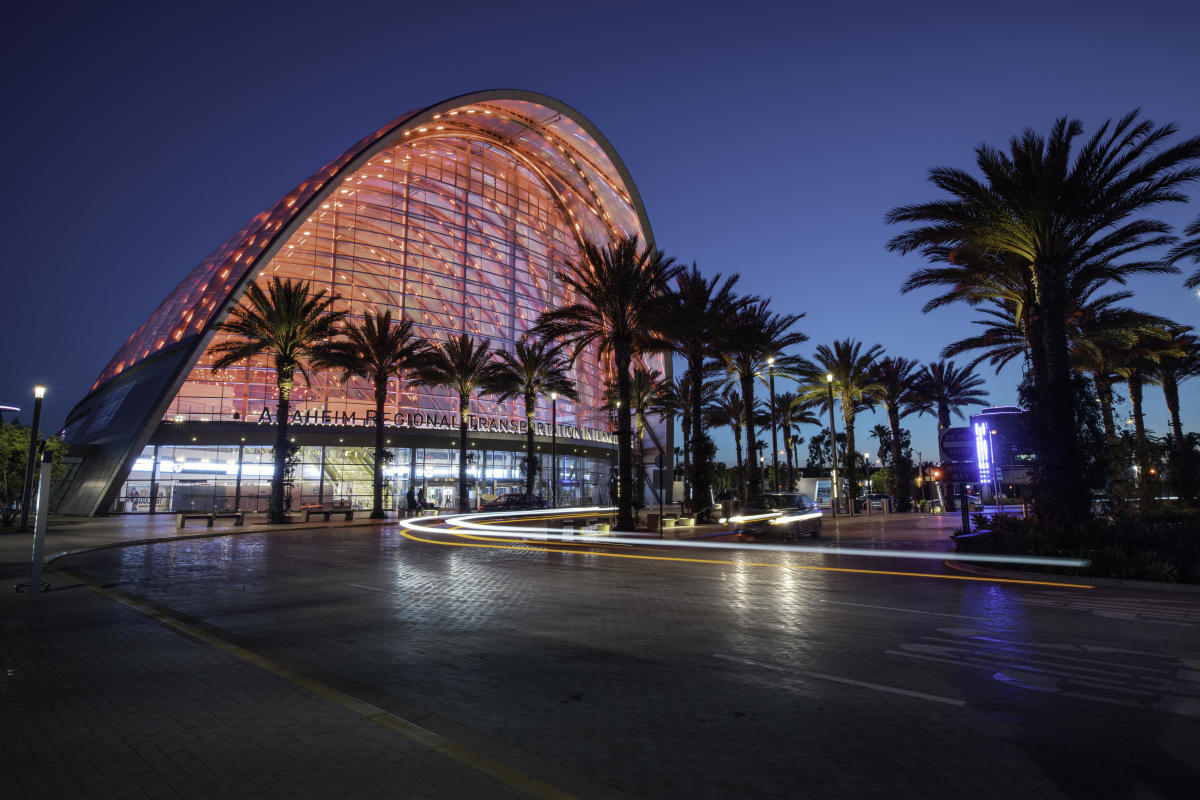 With hot teams and all the making of a world-class vacation, Anaheim is unrivaled in its appeal to die-hard and casual sports fans alike. With plenty of attractions in Anaheim, discover the top 10 things to do here.