Orange County, California, is home to some of the most luxurious and relaxing spas in the country. Whether you're looking to pamper yourself with a massage or indulge in a full day of spa treatments, the O.C. has something for everyone.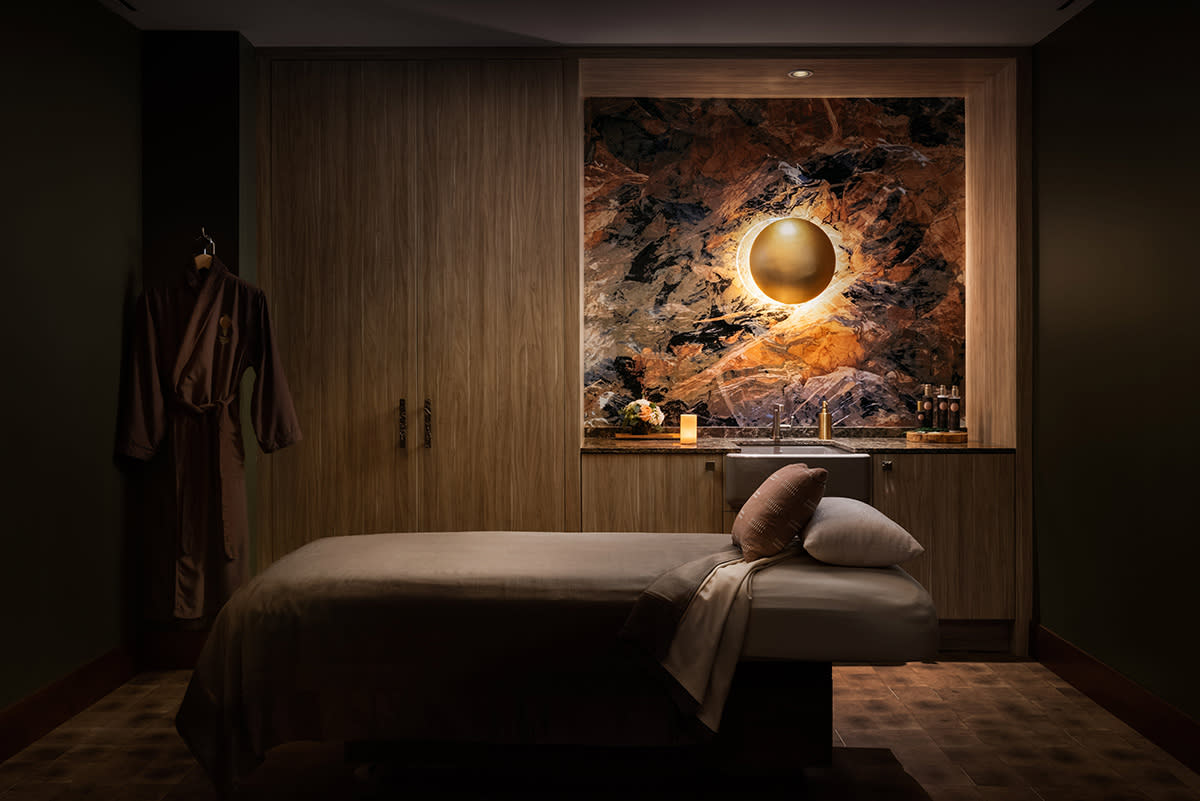 Image credit: ©Disney
Tenaya Stone Spa
If you're looking for a truly magical oasis, look no further than Tenaya Stone Spa located inside Disney's Grand Californian Hotel® & Spa. Inspired by California's beautiful landscape, guests can immerse themselves in nature's elements while experiencing the spa's luxurious amenities and treatments. Indulge in a variety of signature services like the Tenaya River Stone Massage, designed to increase circulation, or the Wild Honey and Mud Body Renewal for a youthful radiance.
In addition to a relaxing escape, Tenaya offers a diverse array of invigorating ways to start your day like Sunrise Yoga in Disneyland® Park or Power Walking Workout in Disney California Adventure® Park.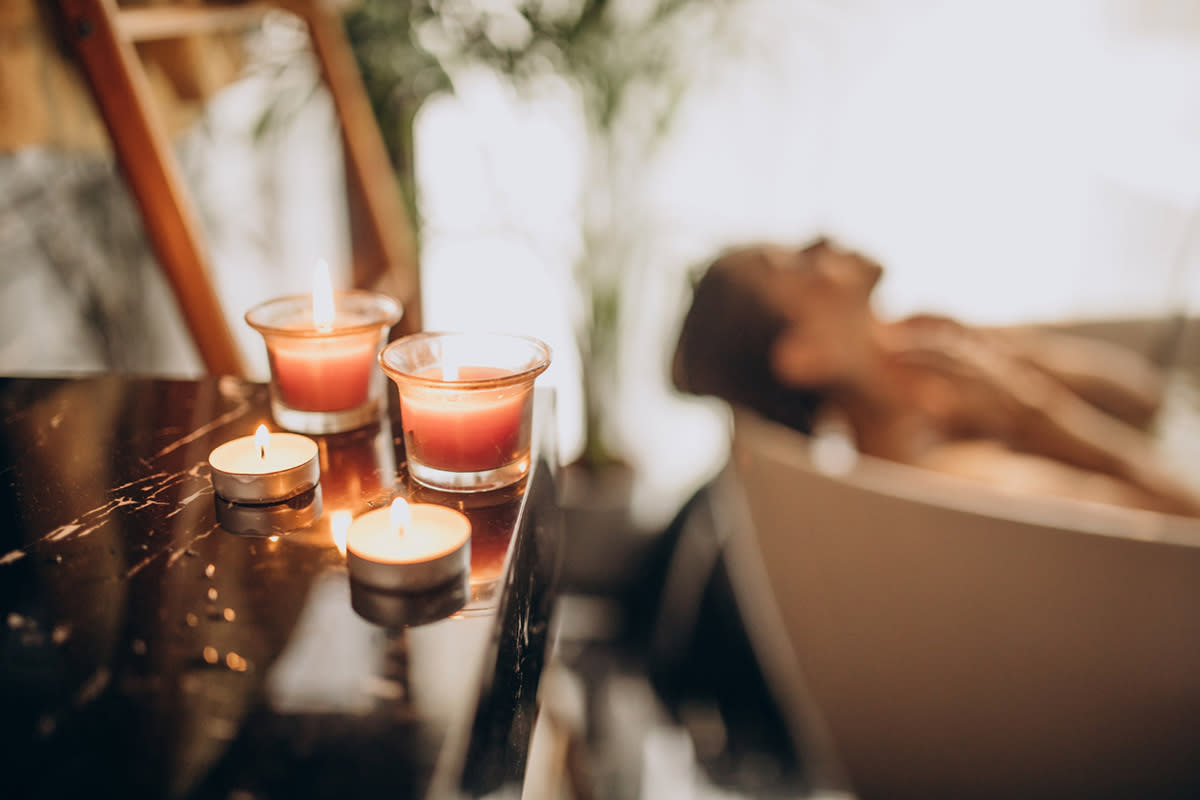 Burke Williams Day Spa
Conveniently located in The Outlets at Orange, Burke Williams Day Spa is the perfect way to end a day full of shopping. The popular spa chain offers a range of treatments, including deep tissue massages, nourishing facials, chiropractic services, and hydrotherapy. Guests can relax by the fireplace in the main lounge or enjoy the sumptuous luxury of one of the 25 treatment rooms. The facility offers a second private lounge for groups.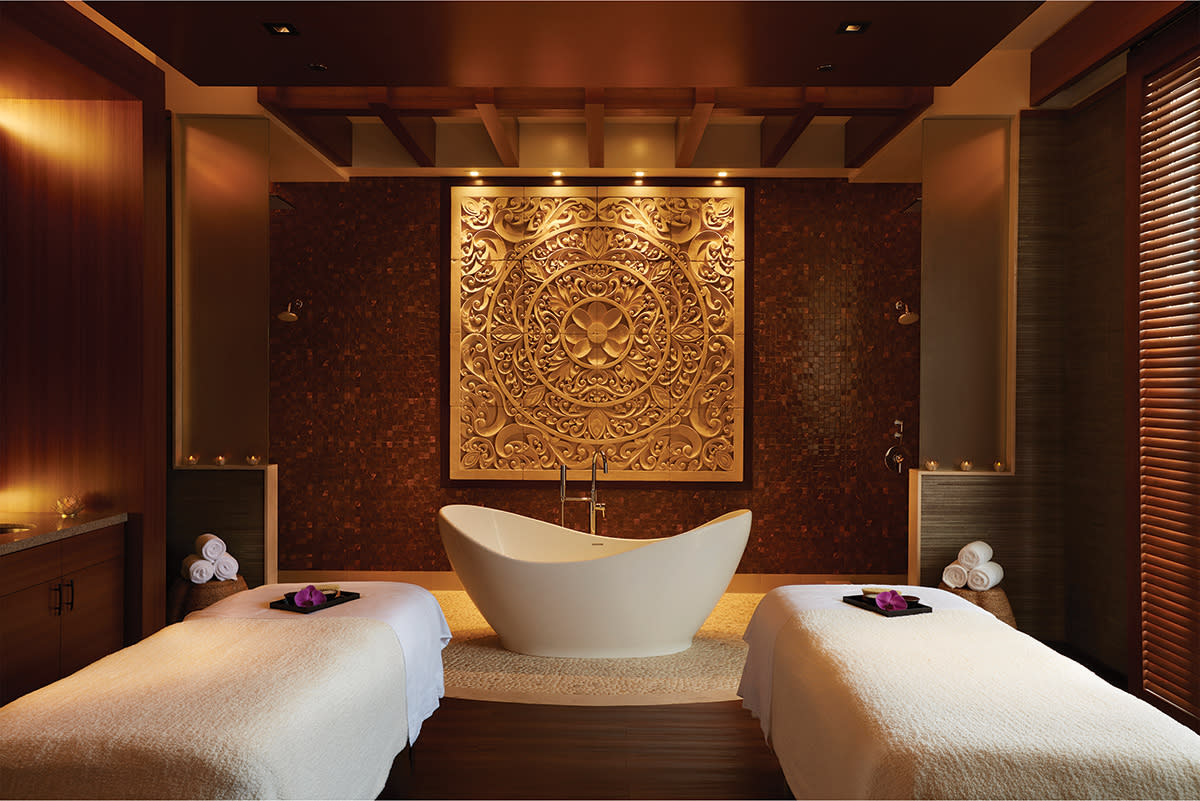 Aarna Spa
Situated in Huntington Beach, just a short drive from Anaheim, Aarna Spa at Paséa Hotel & Spa is a tranquil oasis with ocean views. This resort spa offers a range of services, including massages, facials, and body treatments, and features 5,800 square feet of tranquil space, including an atmospheric couple's suite, eight beautifully designed treatment rooms, and a private outdoor Spa Garden with fire pits and cabanas.
If you're staying at the hotel and need a little extra movement, tune into Love, Sweat, Paséa, a dedicated in-room fitness channel available in every room, with workout options that include a centering yoga session and workouts that focus on everything from abs, legs, arms and back, and full-body HIIT.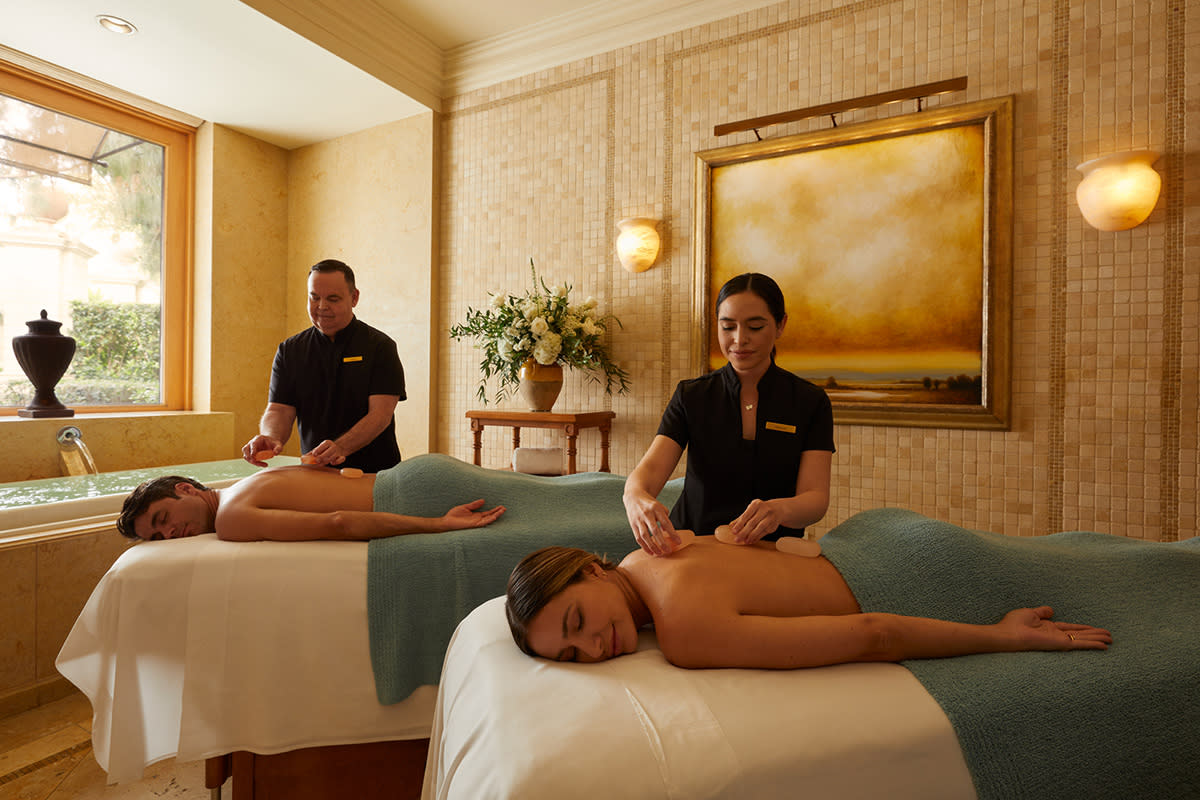 The Spa at Pelican Hill
Located just steps from the ocean in Newport Beach, The Spa at Pelican Hill is one of the most luxurious spas in Orange County. From traditional to modern techniques, the spa offers a variety of treatments that are sure to delight the senses. For a full body and mind treat, try the "Coastal Renewal," which includes a full-body scrub, a detoxifying body wrap, a hydrating massage, and a customized facial.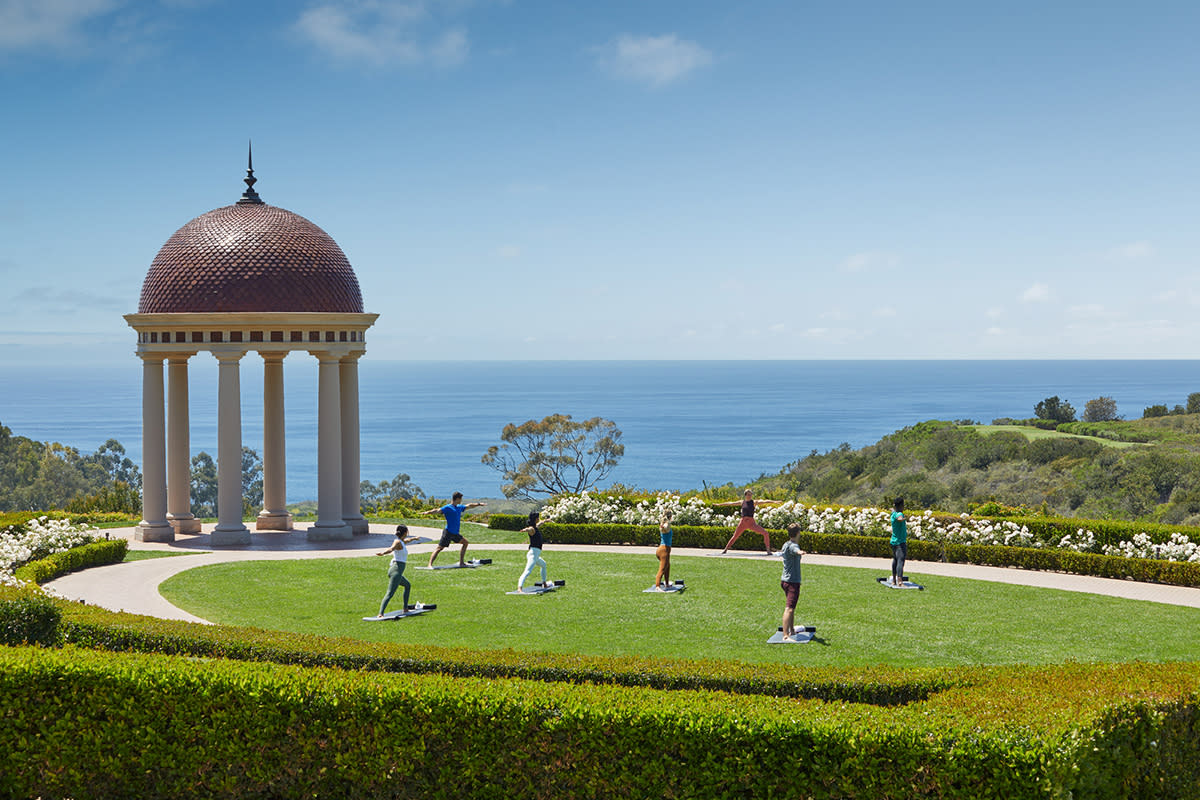 The spa's Acqua Colonnades feature herbal steam rooms, saunas and saltwater soaking tubs which are complimentary to guests receiving treatments. And for those yearning to awaken the body, the spa offers fitness classes including sunset yoga and high-intensity cardio.

The Pacific Waters Spa
The Pacific Waters Spa at the Hyatt Regency Huntington Beach is a must-visit when you're in Orange County. The 20,000-square-foot spa provides massages, facials, body treatments, and salon services and is known for luxurious hot stone massages that loosen up muscles for an ultimate relaxing experience.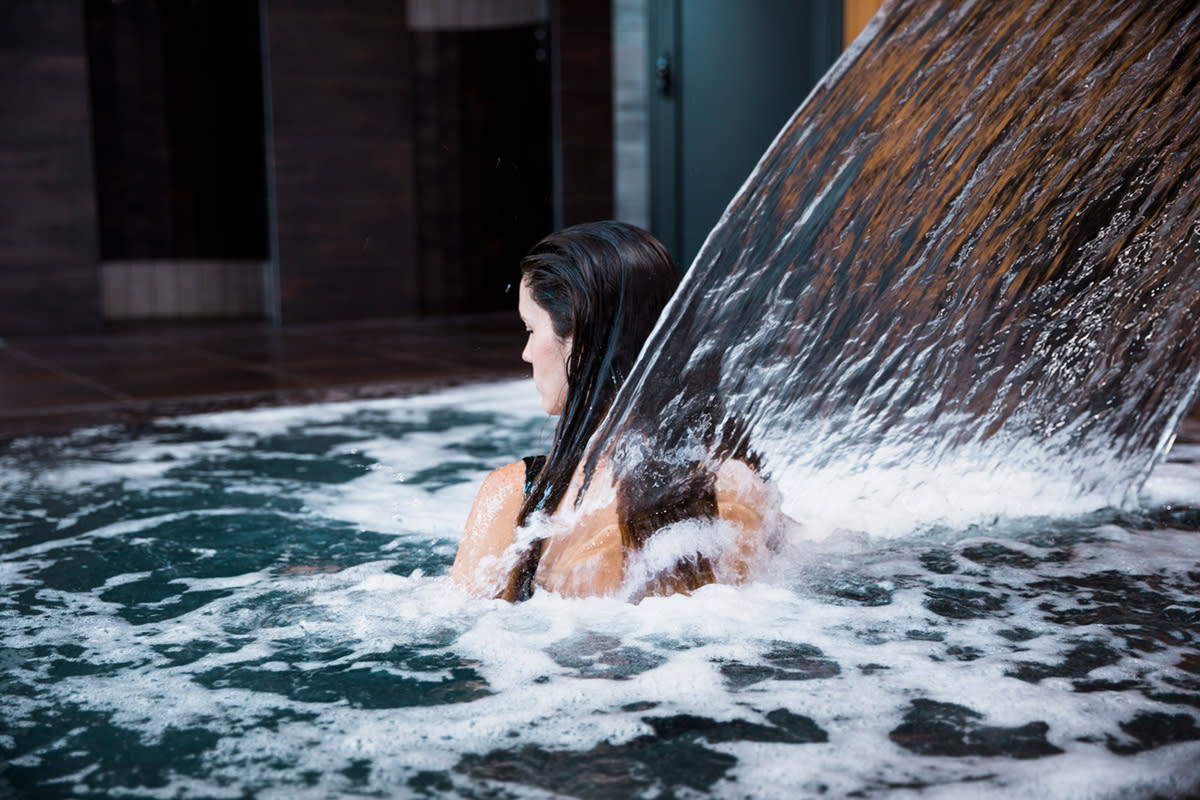 Guests can take advantage of all the amenities available, including saunas, steam rooms, waterfall showers, private whirlpools, outdoor relaxation areas, a modern fitness center, and a salon.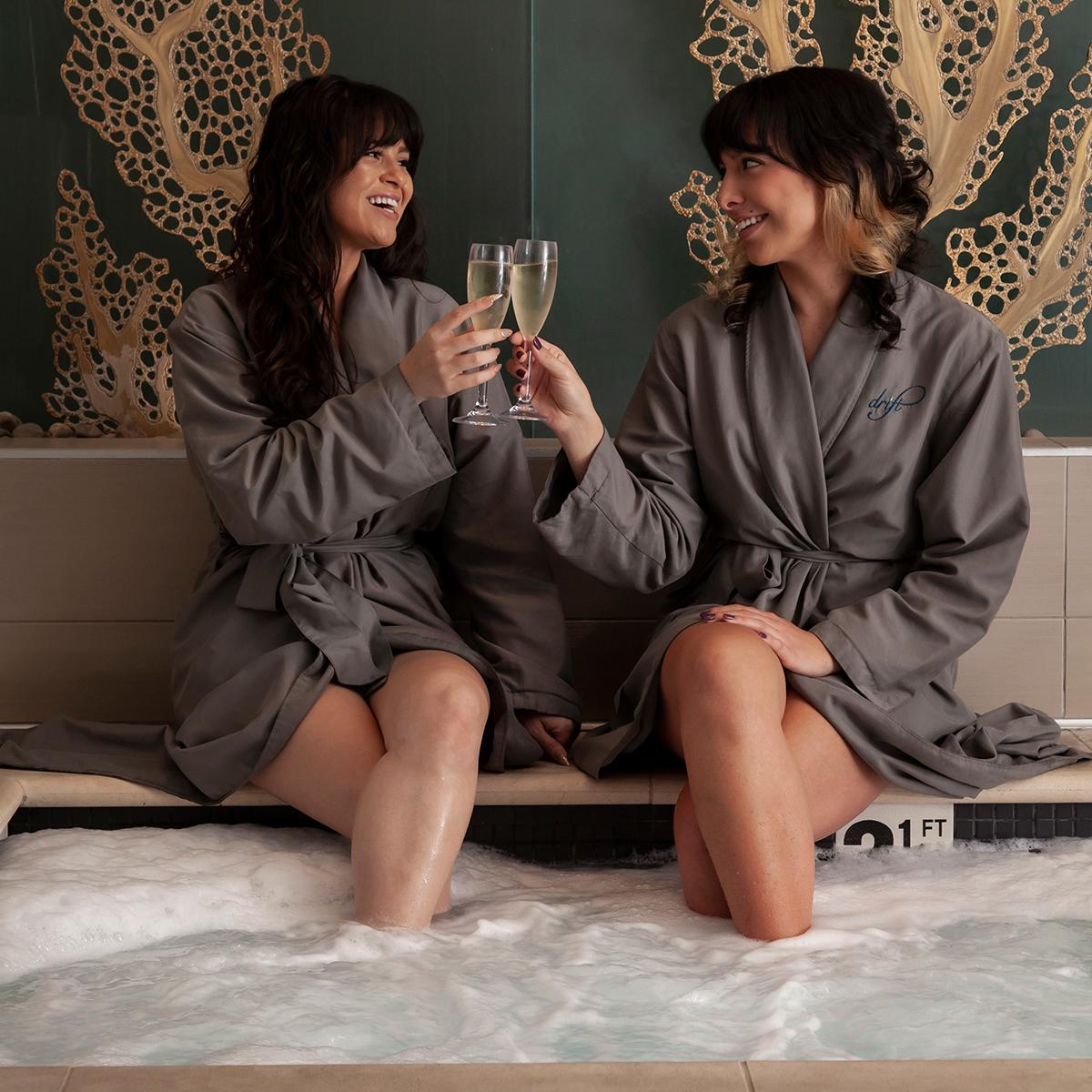 Drift a Waterfront Spa
For those looking for an ocean-side sanctuary, look no further than Waterfront Beach Resort's, Drift a Waterfront Spa. The full-service, waterfront spa blends all-natural elements into their personalized wellness services ― designed to energize your spirit and elevate your senses. Indulge in a relaxing massage, rejuvenate with a botanical-infused facial, or experience Hydrafacial®'s power and glow.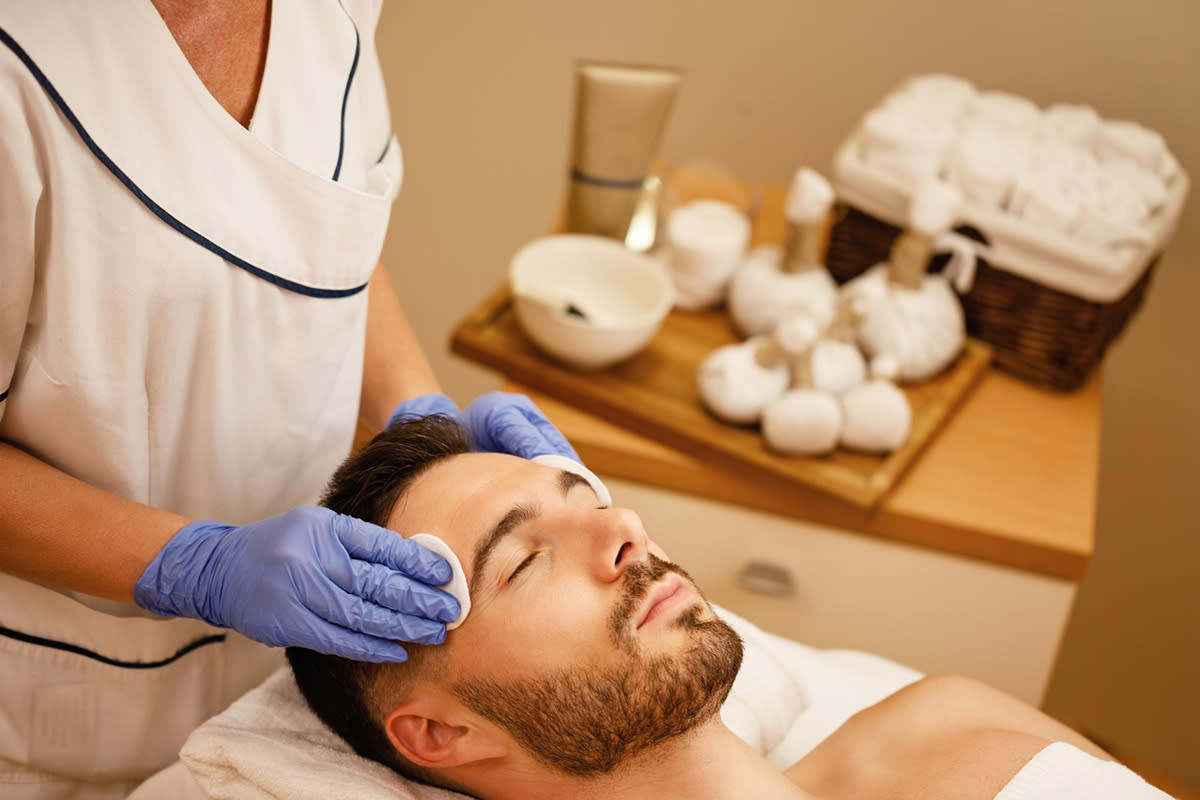 Spa Gregorie's
With two locations in Newport Beach and Rancho Santa Margarita, Gregorie's is a unique escape from the stresses of daily life. Voted Best Day Spa by American Spa Magazine, among other publications, the spa's top services include "Mother-To-Be," "Bridal Bliss," and the "Gentlemen's Services." Guests can take advantage of the spa's special packages or create their own with a 10% discount on any combination of 6 or more treatments.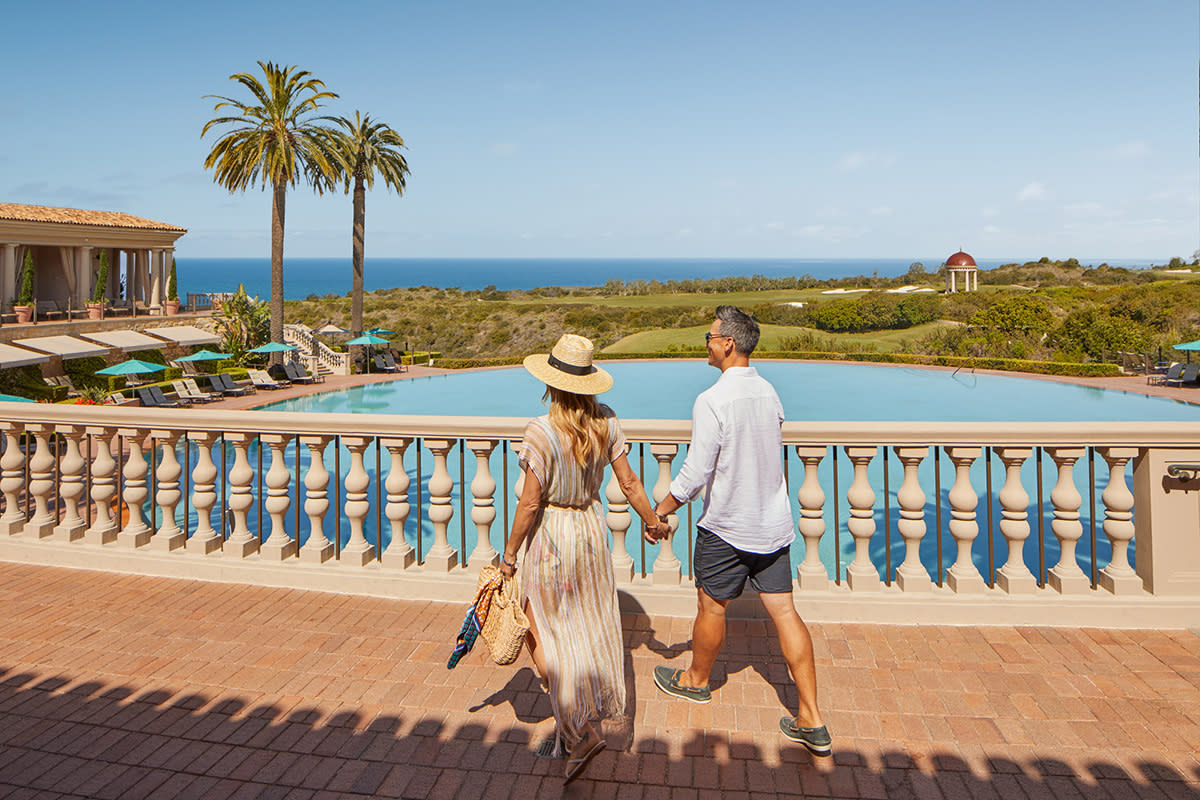 These spots in and around Anaheim are some of the best spas in Orange County. Whether you're looking to take an hour break, a full day of relaxation or a special occasion with friends or loved ones, there's a spa for every need and budget. Relaxation starts here.