Visit Anaheim Travel Update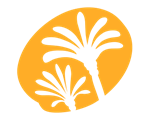 As of June 15, 2021, a vast majority of executive actions put in place as part of the state's pandemic response have been phased out; Calfornia has largely reopened its economy. Effective June 15, the state's new public health order outlines limited restrictions related to masking and mega-events and supersedes all prior health orders. 
The state of California no longer has a travel advisory in effect. While the state's recommendation to test and quarantine before and after travel is no longer being enforced, the California Department of Public Health does ask that those who are not fully vaccinated ― but choose to travel ― get tested before and after, as well as delaying any travel (if possible) until you're fully vaccinated. 
For the health and safety of our community members and visitors, we recommend following CDC travel recommendations and continuing safety measures by keeping common-sense rules in mind, such as:
Honoring mask requirements and social distancing rules in place at private businesses
Wearing a mask if you're unvaccinated, especially in crowded spaces, or in public settings that take place indoors 
Wearing a mask when you travel, while using public transportation or in a transportation hub ― even if you're vaccinated 
Getting tested right away if you're feeling under the weather 
Avoid traveling if you're sick (or if you have, or may have COVID-19)
Visit Anaheim is committed to prioritizing the safety of meetings, conventions, and events in our destination. Learn more about the health and safety measures we're implementing to meet safely in Anaheim and Orange County.