Visit Anaheim Coronavirus Update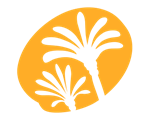 Visit Anaheim continues to closely monitor the coronavirus (COVID-19) outbreak. We are working closely with stakeholders from the city of Anaheim, county, and chamber of commerce to correlate best practices and up-to-date information. We are also speaking with local, state and national industry leaders on a daily basis to stay up-to-date on the latest developments.
Please know the health and safety of both visitors and residents is the highest priority for Visit Anaheim.